Prime Property Prices Globally See Growth Despite Pandemic, Report Finds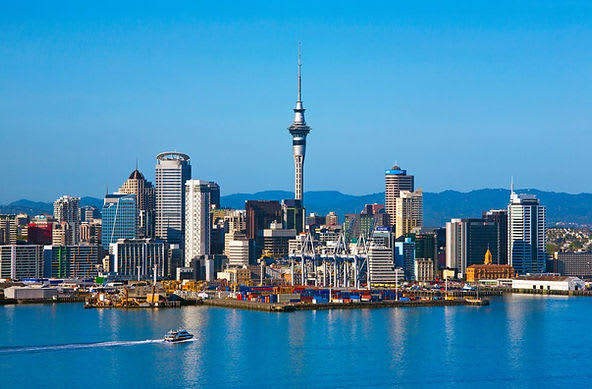 Prime property prices are rising most in Auckland. Photo: Getty Images
Though the coronavirus pandemic continues to pose a multitude of challenges globally, its impact on the prime housing markets across the world's biggest cities has been unexpected.
Across the 45 cities worldwide that the Knight Frank Prime Global Cities Index tracks, prime property prices are still growing despite the pandemic, having risen 1.6% in the third quarter of the year from the same time in 2019, according to Monday's index.
"A surge in demand post-lockdown as luxury homeowners re-evaluate where they want to be and the type of property they want to live in has boosted sales and supported luxury prices across several key markets," Kate Everett-Allen, head of international residential research at Knight Frank, wrote in the report.
Auckland, in New Zealand, recorded the largest annual price growth in the third quarter, as its high-end home markets logged price rises of 13%.
"It is perhaps not surprising that traditional safe havens, countries that are considered to have handled the pandemic efficiently or applied a lighter touch, plus those markets that are already witnessing an economic rebound have moved higher in the rankings," according to Ms. Everett-Allen.
Other cities joining Auckland in that category include Seoul, Stockholm, Shenzhen and Shanghai, which each saw prime price growth exceed 5%, the report said.
With three cities in the top 10 ranking—Toronto (8%), Vancouver (7%) and Los Angeles (6%)—North America became the strongest-performing world region for prime property this quarter, taking the top spot from Australasia.
All in all, 62% of the 45 cities included in the index saw prime prices increase year-on-year. However, the percentage of cities that register annual price declines is "creeping up," Knight Frank said, from 23% at the end of 2019 to 38% in the third quarter.