When it comes to luxury home trends, 2023 is about balance. The past two years have been rife with uncertainty, and luxury buyers are in search of an oasis to escape and unwind. There is a direct relationship between home, health and happiness. As we refresh and renew for the new year, The Luxury Division explores properties which feature luxury home trends which prioritize well-being and harmony.
1. BRINGING THE OUTDOORS IN
"Luxury buyers have a strong desire to connect to the natural world, " explains Compass agent Bento Queiroz. Queiroz is representing AKAI Estates, a new ultra luxury private gated community of contemporary villas in Southwest Ranches, FL. "Today, luxury homes are being designed to integrate indoor living with outdoor living, and demand for this lifestyle has really accelerated post-COVID. We have already sold four of the 16 preconstruction homes."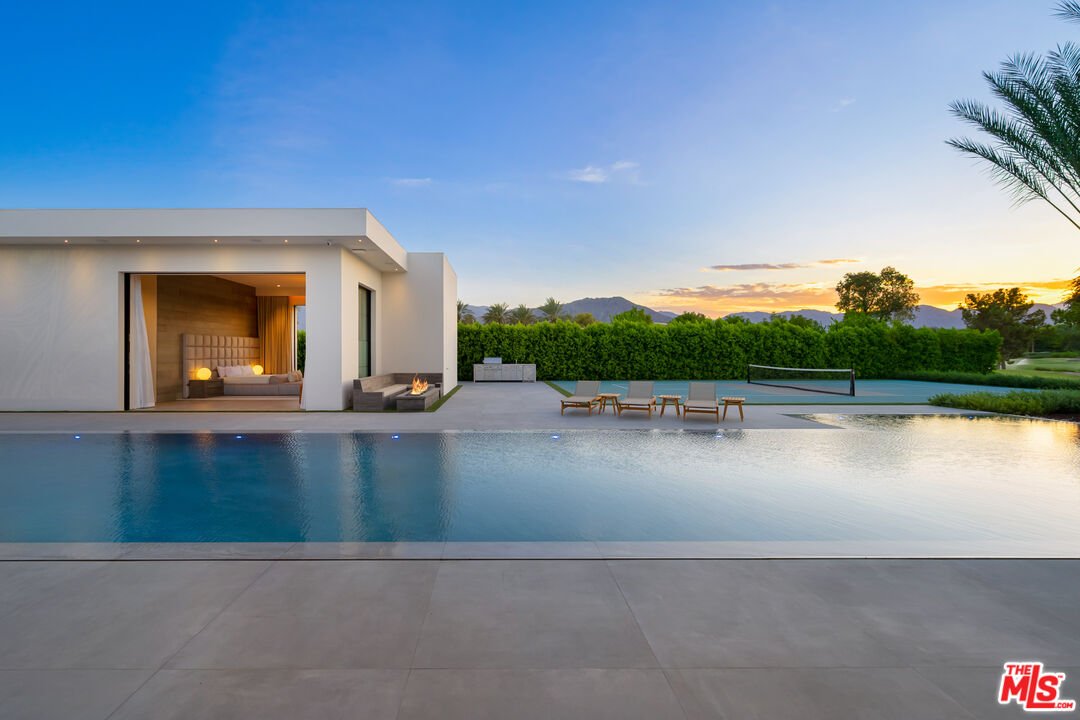 AKAI Estates' architectural style is defined by the indoor-outdoor flow of its spaces, such as the ability to connect its indoor and outdoor kitchens to become one outstanding entertainment area. This luxury home trend is being similarly incorporated into luxury homes across the country, such as 52435 Ross Avenue and 53804 Ross Avenue in La Quinta CA's Madison Club. These astonishing mega compounds are outfitted with panoramic retractable floor to ceiling windows, connecting exquisite under AC living spaces to sensational under roof living spaces, with views of the desert panorama and endless starry skies. At 558 Ocean Road, Bridgehampton NY, the indoor-outdoor living lifestyle takes an entirely different direction, with its historic and romantic character. The vintage 1800's farmhouse has been elegantly outfitted with glass walls, and its barn has been redesigned into a guest house with modern retractable glass doors adjoining to a vine-covered pergola for al fresco dining overlooking the scenic and lush grounds.
2. RESORT-LIKE SPECIALTY ROOMS
The timeless beauty of textured wood grains evokes feelings of warmth and comfort. As 2023 luxury home trends consider well-being, there has been a natural resurgence of woods in luxury kitchen designs. Compass agent Nick Gavin describes an exceptional example of this trend at 425 West 50th Street PHA, a sumptuous yet relaxed penthouse he is representing in Manhattan NY. "The kitchen's herringbone floors are earthy and elegant. The oak cabinetry in the service pantry is painted a gorgeous green to showcase the wood grain. The oak bar with built-in wine storage and four-spigot tap system create the ideal space to unwind and entertain with ease."