Welcome to North Beach
At the center of Broadway and Columbus, North Beach spreads out from the Bay to the bottom of Telegraph Hill, and features authentic Italian cuisine, the spiritual home of the Beat movement, and a boisterous nightlife.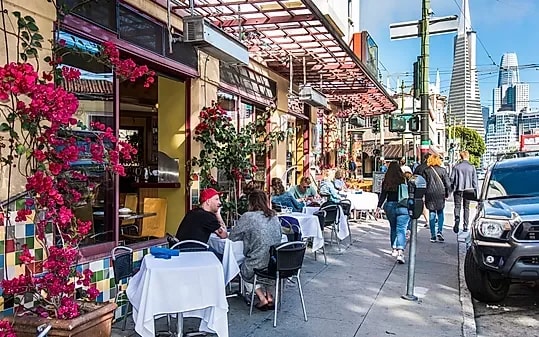 North Beach Articles
The District
There's a live-and-let-live attitude that prevails here. While tourists can be spotted peering into their guidebooks at the intersection of Columbus Avenue and Broadway, which is lively on the weekends, just a block away, the real neighborhood begins.


The Location
Houses are perched on the quiet streets that make the precarious climb up Telegraph Hill, offering jaw-dropping views for those lucky enough to live here. And the authentic North Beach can still be found in the neighborhood haunts: Tosca Cafe, a bar that favors opera lovers; Caffe Trieste, the best place to get an espresso; and City Lights, the famed independent bookstore and publisher of Alan Ginsberg's "Howl."


The Lifestyle
For those who seek it out, there's plenty of authentic Italian dining and delis, a heritage of the wave of immigrants who arrived here from Liguria, Turin, and Lombardy in the 1920s and '30s. As for the beach, that's long gone. Once the waters of the bay lapped up against Taylor and Francisco Street, but today, that waterfront has long since been replaced by a 19th-century landfill.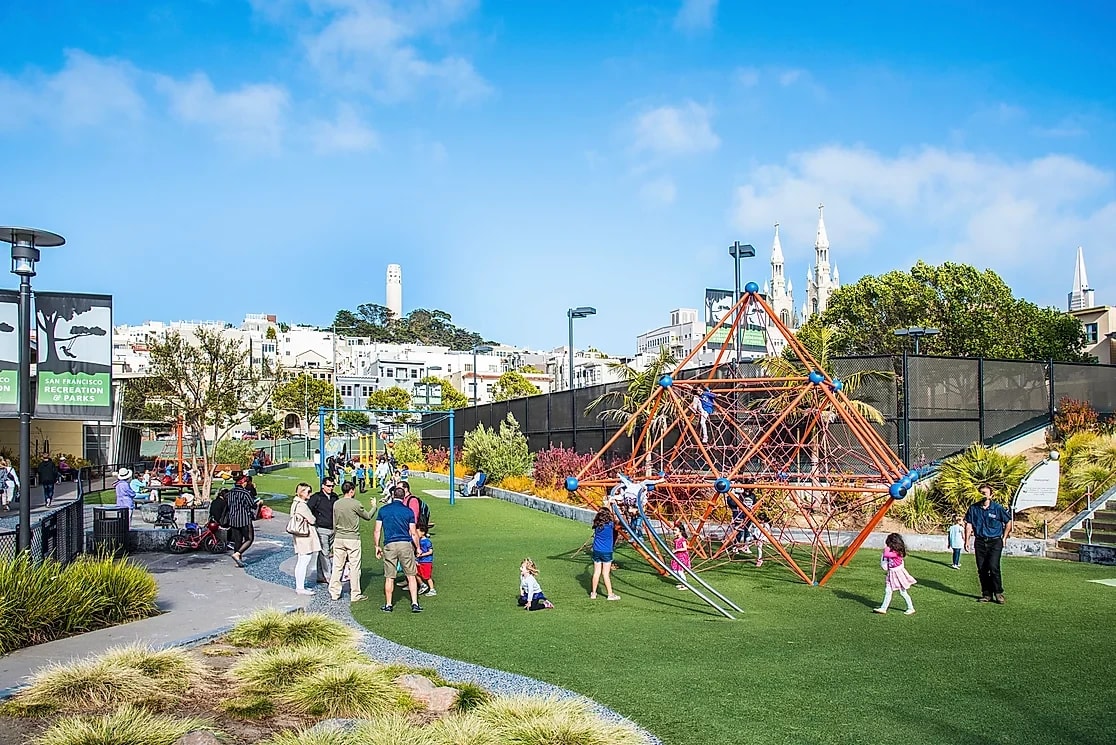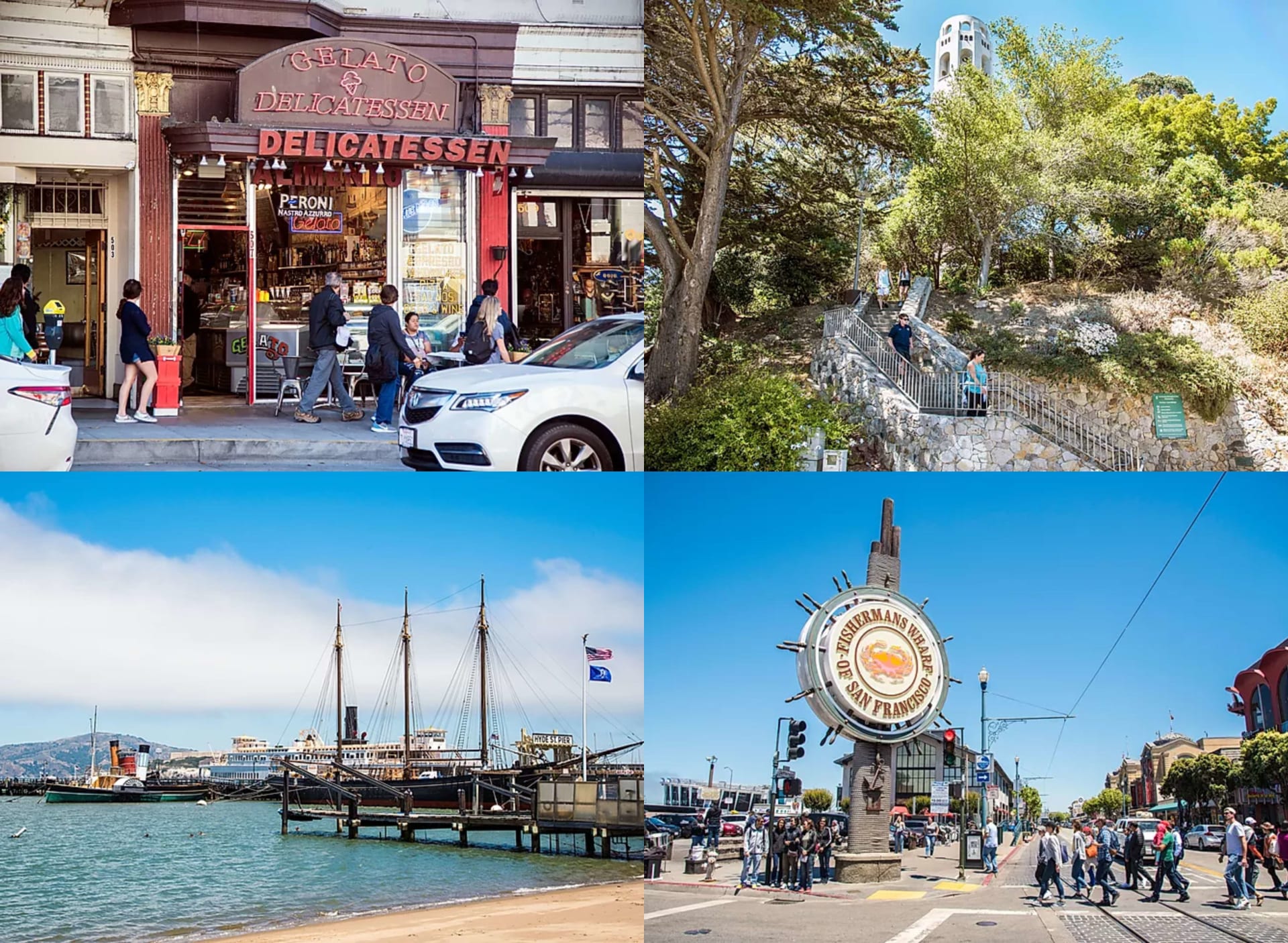 The Commute
Silicon Valley 45m by car
South San Francisco 20m by car
Financial District 5m by car
The Market & Future Outlook
Neighborhood homes for sale are among the most desirable in all of San Francisco. Luxury apartments, condos, and homes are scattered throughout the neighborhood.


The Food + Spirits
Take-Out Only


Freddie's Sandwiches
Kennedy's Irish Pub & Curry House
The Italian Homemade Company
Liguria Bakery
Mama's | Bakery/Brunch
Little Vine
Cafe Jacqueline
Tony's Pizza Napoletana
Il Pollaio
Baonecci Restaurant
Sotto Mare
The Buena Vista
Alioto's Restaurant
Scoma's Restaurant
Fog Harbor Fish House
Bars & Lounges (Temporarily Closed)


Monroe
The Saloon
Carbon Lounge
Temple Nightclub
The Pub
Wines of California Wine Bar
Beer 39
The Sights & Culture
Home to beautiful scenery and a vivacious lifestyle.


Why North Beach?


An Iconic District With Breathtaking Views
This Northeastern district of San Francisco exudes culture and vibrance. Home to the city's "Little Italy," incredible food and nightlife are everywhere you look. It is also famous for its luxurious real estate with outstanding and iconic, historical locations in San Francisco.