Close-Up Photographer Of The Year: Stunning Winning Images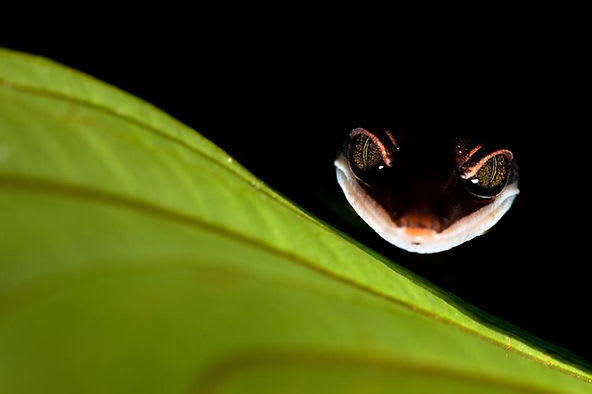 Cheshire Gecko, Cat Gecko, Finalist Animals Category: This creature gets its name from the way it curls up its tail to cover itself while asleep, similar to a cat. Photo: Bernhard Schubert/Close-up Photographer of the Year
For its second year and with more than 6,500 photos from 52 countries in competition, the
Close-up Photographer of the Year
(CUPOTY) organization, devoted to close-up, macro-, and micro-photos, has announced its remarkable winning images.
The annual photography competition gave the first prize of £2,500 and the CUPOTY trophy to a nighttime shot of an eel larva spotted off the island of Lembeh, Indonesia, by Galice Hoarau, a French photographer and professor of marine molecular ecology.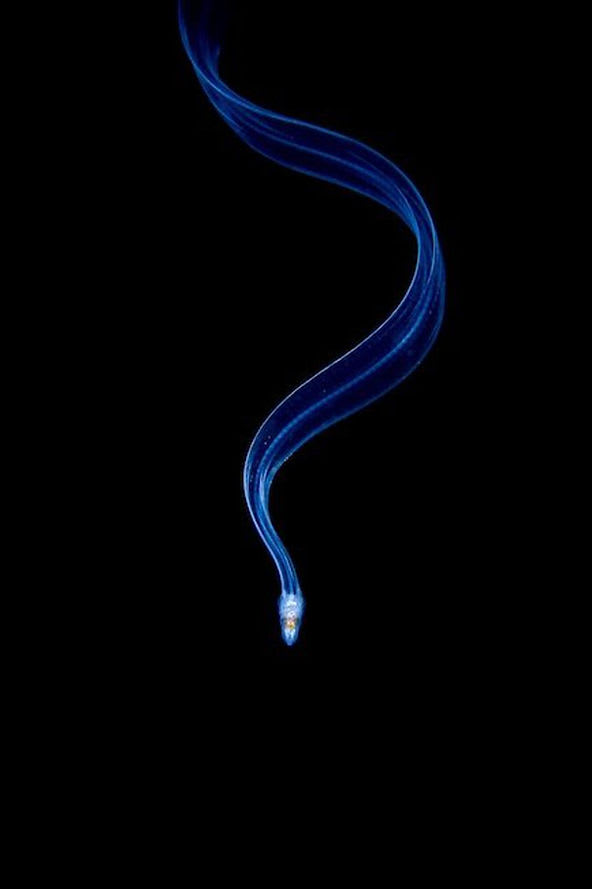 Eel Larva, Overall winner & Animals winner, Lembeh island, Indonesia
"Peering through the darkness with your flashlight can be stressful the first time you do it, but it gets fascinating quickly," explains the photographer. "What makes blackwater diving so magical is the abundance of rarely-seen planktonic creatures you spot as they take part in one of the largest daily migrations of any animal on Earth. After sunset, small pelagic animals (like this larva) rise close to the surface to feed where the sunlight has allowed planktonic algae to grow. At sunrise, they dive into the depths and stay there during the day to escape predators."
This year's contest selected finalists in seven categories: Animals, Insects, Plants & Fungi, Intimate Landscape, Man-made World, and Micro (for images created using a microscope), plus Young Close-up Photographer of the Year, for entrants aged 17 or under.
Founded in 2018 by photographic journalists Tracy and Dan Calder, Close-up Photographer of the Year is an annual competition organized in association with
Affinity Photo
to encourage photographers to slow down, enjoy their craft, and make long-lasting connections with the world around them.
'The standard was incredible," said Tracy Calder, co-founder of CUPOTY. "Yet again, entrants have shown that close-up photography can help us see the world anew and discover beauty in subjects that are often overlooked."
The Top 100 entries can be viewed
here
.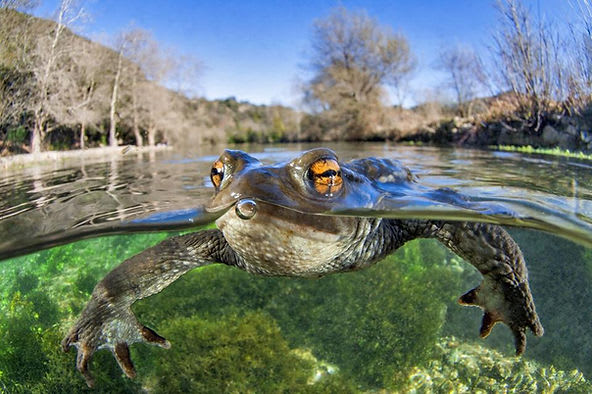 Bufo Bufo, common toad, Herault, Occitanie, France: Third Place Animals category. Photo: Mathieu Folquie - Close-Up Photographer of the Year
This common toad (Bufo bufo) took a liking to me, probably because I looked like a frogman myself," the photographer jokes. "He didn't stop following me during my two-hour dive in the Buèges karst spring (Hérault, Occitanie, France), so he became the perfect model."
Insects Winning Images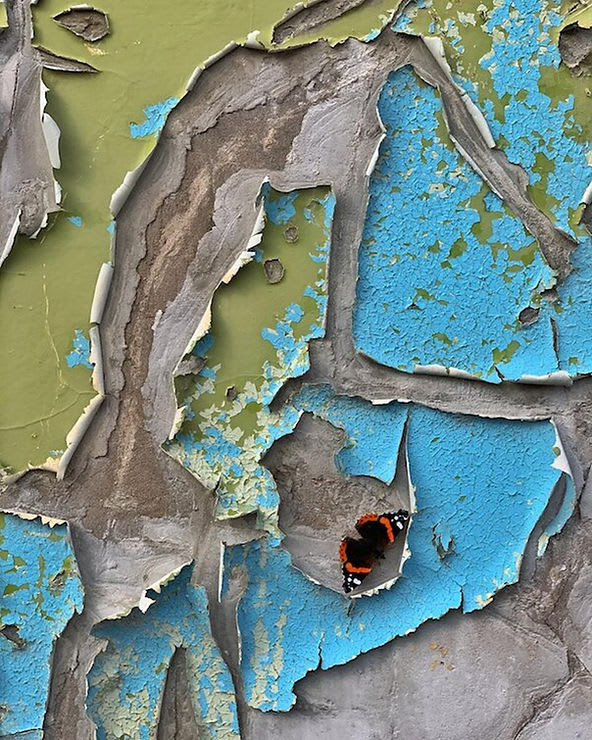 Fragile, Winner insects category. Photo: Mike Curry - Close Up Photographer of the Year
Mike Curry won the Insects category with his shot of a butterfly surrounded by peeling paint. 'The juxtaposition of manmade decay and natural beauty works beautifully here," said competition judge Ross Hoddinott. "The texture and pattern of the blistered paint creates a compelling close-up on its own, but the addition of the butterfly's natural beauty and delicacy is a masterstroke."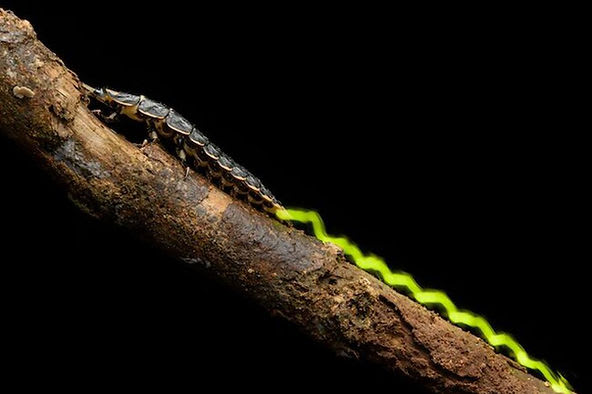 The signal, Glow worm (Lamprigera sp.), Third Place Insects category. Photo: Chien C. Lee - Close-Up Photographer of the Year
"Bioluminescence is abundant in the Bornean rainforest at night, a feature that becomes evident as soon as you turn off your headlamp," said photographer Chien C. Lee of the photo above. "But few organisms emit a light as strong as Lamprigera beetles. Close relatives of fireflies, Lamprigera differ in that the females are wingless and produce a bright and steady greenish light from the tip of their abdomen. During a night walk in the mountains of southern Sarawak, I found this large specimen crawling through low vegetation, presumably on the hunt for snails, their preferred prey."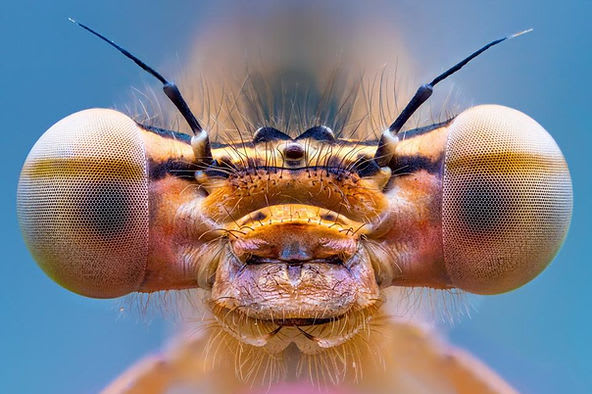 Orange Damelfly, Croatia, Finalist Insects category. Photo: Peter Sabol Sharpeye - Close-Up Photographer of the Year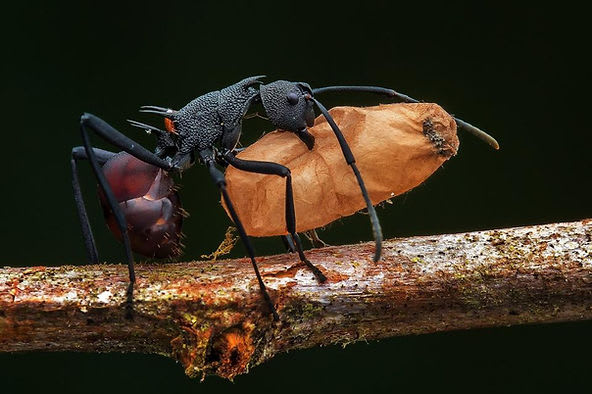 Ant Works, Malaysia, Finalist Insects category. Photo: Marcus Kam - Close-Up Photographer of the Year
Planst and Fungi Best Shots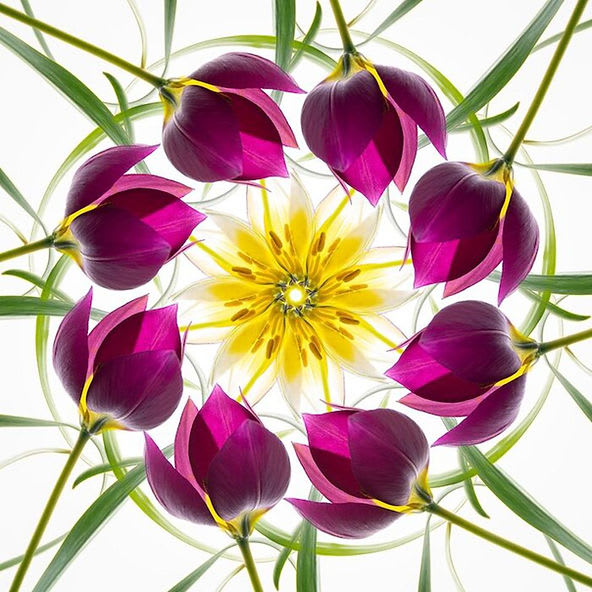 Mandala with Miniature Tulips, Winner Plants and Fungi Category. Photo: Elizaebth Kazda - Close-Up Photographer of the Year
Winner of the Plants & Fungi category, Elizabeth Kazda's 'Mandala with Miniature Tulips' intends "to create art that challenges the viewer to look at the natural world with fresh eyes."
"I collected some miniature tulips from my garden and placed them on a lightbox," she said. "The vivid yellow centers were so striking that I decided to create a composition that would show both a side view and a center view of the plants."